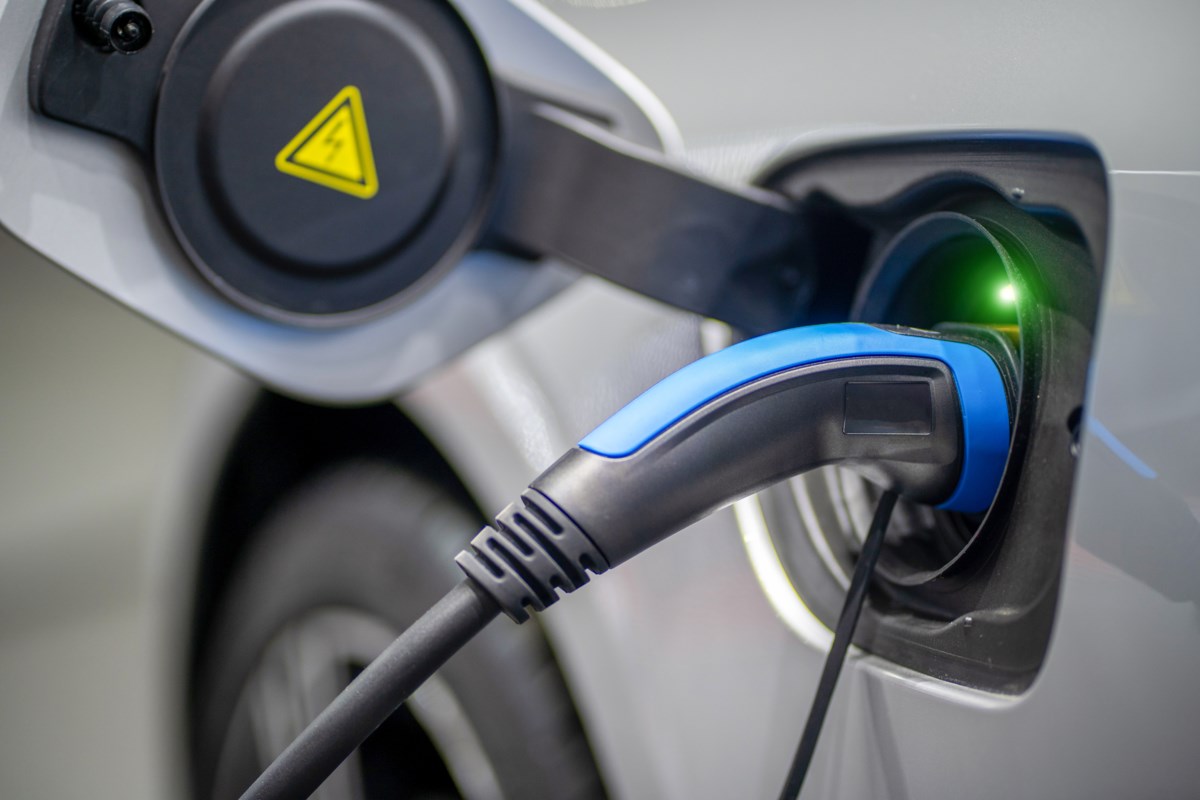 Canada's Budget 2022: No mention of promised rebate for used electric vehicles
The 2022 Liberal budget says Ottawa will extend the national electric vehicle rebate program through 2025. Used electric vehicles will not be included, despite a 2021 election promise.
The Canadian government announces that it will extend its national electric vehicle rebate program until 2025 with a funding injection of $1.7 billion – but this money will not be available for used electric cars, despite a campaign promise to do so, according to the 2022 federal budget released Thursday.
During last year's election campaign, the Liberal Party promised to reinvest in the electric vehicle rebate program and, as part of that investment, to add used cars to the list of eligible vehicles. .
But the promise to introduce used car rebates does not appear in the national emissions reduction plan unveiled last week or in the budget released on Thursday, said Mark Zacharias, special adviser to the Clean Energy research group. Canada from Simon Fraser University.
"We think that would make them more accessible to a wider population," he said.
ELECTRIC VEHICLE DISCOUNT EXTENDED THROUGH 2025 WILL INCLUDE MORE MODELS
The $1.7 billion investment will extend the $5,000 zero-emission vehicle (iZEV) incentive program through March 2025. The money will also expand the program to include more vehicle models including vans, trucks and SUVs.
While the budget did not detail an expansion of the used vehicle rebate program, it said Transport Canada would provide more information "in the coming weeks."
Zacharias says those announcements will likely detail how an investment of $547.5 million over four years will help businesses and governments transition their fleets to electric vehicles.
It is not known which vehicle models will be included in the medium and heavy duty category; it comes at a time when many companies and municipalities are looking for cheaper basic electric vehicles.
"We see that many local governments are buying it," Zacharias said.
A major concern, Zacharias said: if "very expensive lifestyle vehicles" are included, it will reduce the overall funding available through the rebate program.
HOW EV DISCOUNTS WORK IN CANADA CURRENTLY
The BC government was the first province in Canada to waive provincial sales tax (PST) for used electric vehicles up to $75,000. But such breaks have not been enforced at the federal level.
Currently, Ottawa is offering a $5,000 rebate to anyone looking to purchase an electric vehicle with a base price of less than $45,000. But several provinces offer additional incentives, leading Clean Energy Canada to describe the country's rebate system as "a tale of two Canadas."
At the top, Quebec offers a combined rebate of $13,000 on electric vehicles, while in the Prairie provinces that amount drops to $5,000.
In British Columbia, where the province has provided more than $173 million in electric vehicle rebates for light vehicles since 2015, someone looking to buy a new electric car can get up to $8,000 in rebates.
According to the Ministry of Energy, Mines and Low-Carbon Innovation, the average owner of an electric vehicle in British Columbia saves between $1,800 and $2,500 a year by ditching their gas-powered car. , and even more so in the long term due to lower maintenance costs.
These savings add up quickly. Over the lifetime of a Hyundai Kona Electric, the second best-selling electric vehicle in Canada in 2021, a driver can expect to save $15,000 compared to the equivalent gasoline model. It's primarily discounts, according to a recent report by Clean Energy Canada.
BOOST TO THE FUTURE CHARGING NETWORK
Outside of the rebate program, the federal budget also provided an additional $400 million over five years to fund the deployment of ZEV charging stations in suburban and remote communities across Canada. In addition to electric, ZEVs include gas hybrid technologies and hydrogen fuel cells.
Another $500 million already earmarked will come from the Canada Infrastructure Bank to build urban and commercial ZEV charging and refueling infrastructure.
The federal government says it has helped build 1,500 charging stations across the country since 2015, when it came to power. He plans to increase that number to 50,000.
Zacharias explains how and where these charging stations are being built, especially as many urban areas move to densify life.
"We're excited about what we're seeing on electric vehicles," he said. "But we would like to see more funding for charging in apartments and condos."