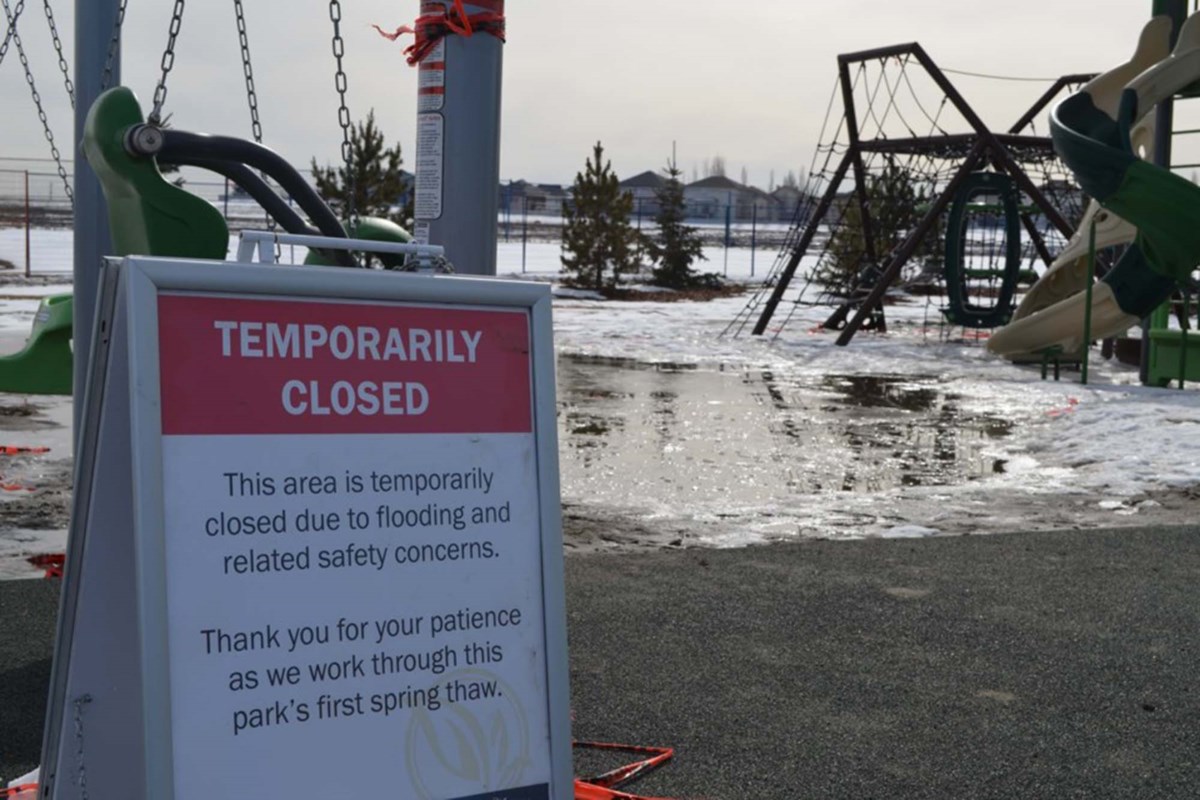 Climate costs will reach $139 billion by 2050: report
Zuliana Mawani, water and wastewater operations manager for GHD Canada, said the country is already experiencing water-related climate change issues.
Floods and droughts will cost Canada $139 billion over the next 30 years, according to a new report.
In August, a report titled Aquanomics was released by global architectural and engineering services firm GHD, which highlights how the Canadian economy will be impacted by climate-related water challenges in the over the next few decades.
Zuliana Mawani, water and wastewater operations manager for GHD Canada, said the country is already experiencing water-related climate change issues.
"We see the displaced people and the direct damage to infrastructure," Mawani said.
Due to climate change, the group estimates losses at $139 billion between 2022 and 2050. Flooding alone is expected to cost the Canadian economy more than $30 billion by 2050.
"It's just based on droughts, floods and storms in five major sectors of the economy," Mawani said.
Manufacturing and distribution will be the hardest hit, according to the report, with an expected loss of $50 billion, while consumer goods and fast-moving retail are expected to lose $20 billion. The banking and insurance sector will lose $16 billion while energy and utilities will lose $11 billion. Agriculture will take a hit of $3 billion, according to the report.
"If you think about the distribution of goods, the drought interrupts water transport," Mawani said.
Flooding can also lead to closures, the expert said, adding that flooding in British Columbia last year led to major closures of transportation corridors.
Canada has taken a proactive approach to climate change, Mawani said, adding that it is something that should have started many years ago because until now all levels of government have declared a climate emergency. .
Academic institutions and private industries have also recognized that the country is in a climate emergency, which helps focus efforts and funding in the right areas, Mawani said.
The country must adapt to climate change, the expert said, by reviewing infrastructure plans and building in line with the coming changes. Infrastructure that already exists must be optimized to withstand climate change and projects that can have the most impact must be prioritized, Mawani said.
Across Canada, different regions will experience climate challenges differently. The Prairie provinces, where agriculture is an important part of the economy, could be hit hardest by droughts and floods, Mawani said.
"When we look at agriculture as an industry, it requires more water than any other industry, so droughts can have a very, very big impact," Mawani said.
"If a farmer loses the productivity of his land for a year, his access to food supply chains [is] huge. But the following year, the land may still not be viable to produce, and so we see these cumulative effects cascading.
The report also examined the economic challenges of water-related disasters in seven other countries, all of which are vulnerable to the impacts of climate change.
"It's interesting in there, [of] Of all the country types we looked at, Canada's large land mass combined with its low population density actually contributes to water-related risk having a lower impact than the other countries in the study. But saying that, the numbers are [still] staggering," Mawani said.
The country is already experiencing the effects of climate change, so the report suggests prioritizing small projects over large ones as time is running out. Infrastructure projects that use nature are the best choice, the report reads.
According to the Canadian Climate Institute, previous studies done on flooding in Alberta show that the province lacks consistent flood planning and mapping to manage large weather events.
Maps of floods in the country only cover half of the properties and assets, and these maps are on average more than 20 years old.
Alberta has faced several major weather events that have caused significant damage in recent years, with five of the 10 costliest disasters occurring in Alberta, including the 2013 southern Alberta floods and the Fort McMurray in 2020.
According to the Canadian Climate Institute's Underwater report, released last year, Alberta, Quebec and Ontario will bear the largest overall costs of climate change damage to their roads because these are the regions with the most extensive road networks. By mid-century, climate change-induced damage will cost these provinces hundreds of millions of additional dollars to maintain their road networks, under the low-emissions scenario, the report said.
Rail lines will also be impacted by climate change, with damage estimated between $1 million and $180 million per year depending on the timing and emissions scenario, according to the report.
Power transmission lines could suffer damage worth $2.4 billion a year by mid-century due to climate change and about $3.6 billion a year by the end of the century. end of the century in a high-emission scenario, while in a low-emission scenario, damages would average $1.8 billion per year.
To bring infrastructure across the country up to a standard to be more resilient to climate disasters, such as flooding, the report's estimates say it could cost the country $250 billion.