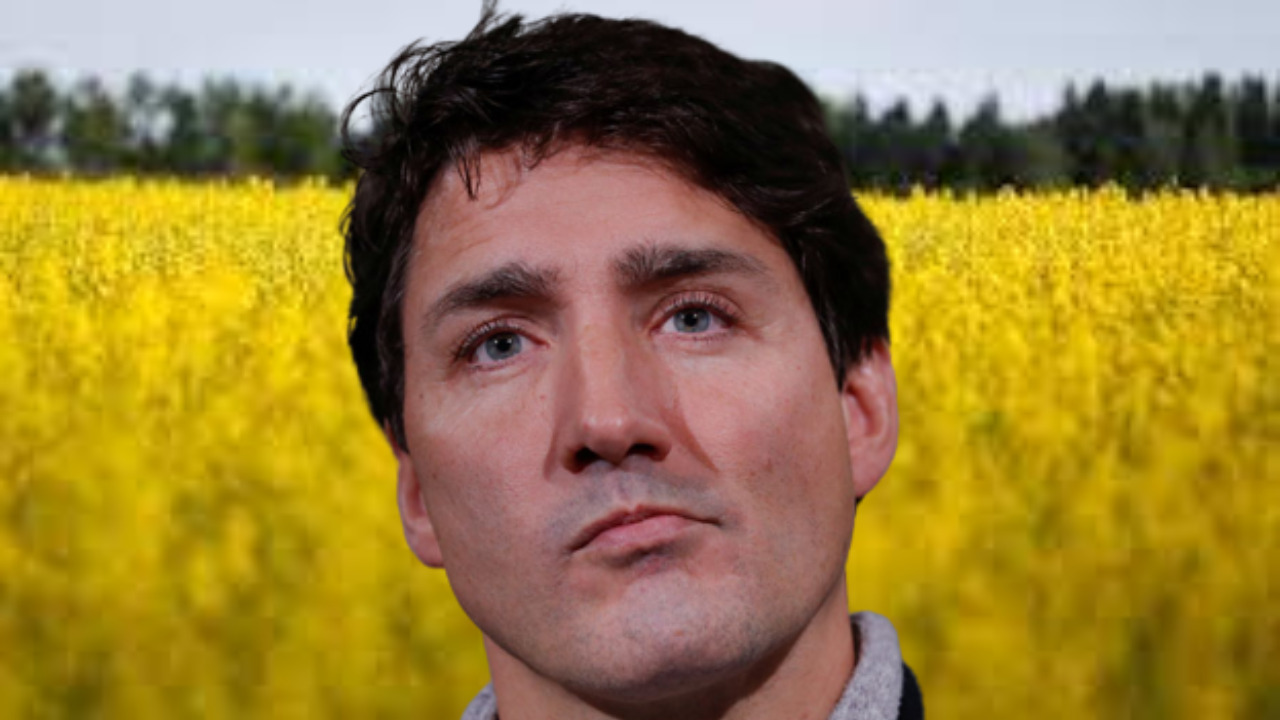 How Prairie Farmers Are Resisting Trudeau's Efforts to Sell Canada's Sovereignty to the United States and China
Trudeau's green agenda threatened the livelihood of prairie farmers. Trudeau's blindness to farmers' concerns is deadly for Canada's future. But then his interests lie in following the guidelines of American and Chinese masters.
But prairie farmers won't let Trudeau sell Canada's future. They fight back.
As part of a strategy to reduce greenhouse gas emissions, the administration of Justin Trudeau to propose a 30% decrease in fertilizer emissions from 2020 levels by 2030.
Farmers opposed the proposal, the plan would result in fewer harvests, which would limit Canada's ability to thwart a food crisis in the near future. The proposal was met with massive opposition in Saskatchewan, Alberta and Manitoba. Above all, Saskatchewan, which is a major producer of agricultural products in Canada. According to Statistics Canada, Saskatchewan earned $5.6 billion from canola products between 2017 and 2021, $3.5 billion from wheat and $1.5 billion from cattle and calves.
In a policy paper, Saskatchewan Leader Scott Moe said the federal government's environmental policies will cost Saskatchewan $111 billion over 12 years.
The move towards organic farming presents a great challenge for farmers around the world. The Netherlands, an agricultural superpower, was forced to pass a similar law in which the government asked farmers to reduce ammonia emissions from agriculture by 40% by 2030. If that arrived, over the next eight years, about 11,000 of the 31,000 Dutch breeders will have to go out of business. The remaining farmers will have to scale back their operations or spend money on cutting-edge technologies like robots that clean up manure and genetically modified animal feed.
A similar fate will be imposed on Canadian farmers. Therefore, to oppose Canada's dictatorial policies, Saskatchewan implemented the "Saskatchewan First Act". By law, the province is responsible for regulating environmental standards, greenhouse gas emissions, and other emissions.
Bronwyn Eyre, Saskatchewan Justice Minister declared that the Liberal government's plan to reduce fertilizer emissions has raised concerns in his state.
Eyre said in a recent interview with reporters that Saskatchewan's first law, also known as Bill 88, was a response to "intrusive federal policies," using the example of TV broadcast limitations. fertilizer.
Manitoba also made clear it would oppose any attempt to limit fertilizer use after lawmakers introduced a resolution urging the federal government to do the same in October. The Prairie provinces come up against the Trudeau dictatorship and want to draw boundaries between federal and provincial jurisdictions.
Read also : Saskatchewan follows Alberta's lead in freeing its natural resources from Ottawa's clutches
Alberta has already passed the "Alberta Sovereignty Act" to prevent the federal government from intervening in its policies.
There is a clear and genuine reason why this Trudeau policy faces such opposition. You see, if Trudeau's policy to reduce fertilizer emissions is implemented, it will establish the monopolies of the United States and China in food imports. Canada's independence in food security will be stripped away. The United States is the the biggest food importer in Canada. Over the years, China has increase its share of food imports into Canada. Trudeau will offer Canadian food security sovereignty to these nations.
But the Prairies, Canada's breadbasket, have long recognized the damaging effects of federal policies on the region's economy. The interests of the people are currently being defended by Conservative prime ministers. They want to undo Justin Trudeau's illogical decisions that have seriously hurt provincial economies by pulling the strings.
The provinces have the ability to develop their incredibly sustainable agricultural industries, but illogical federal environmental policies will never allow it. Now is the time for them to wrest control of their natural resources from Ottawa.