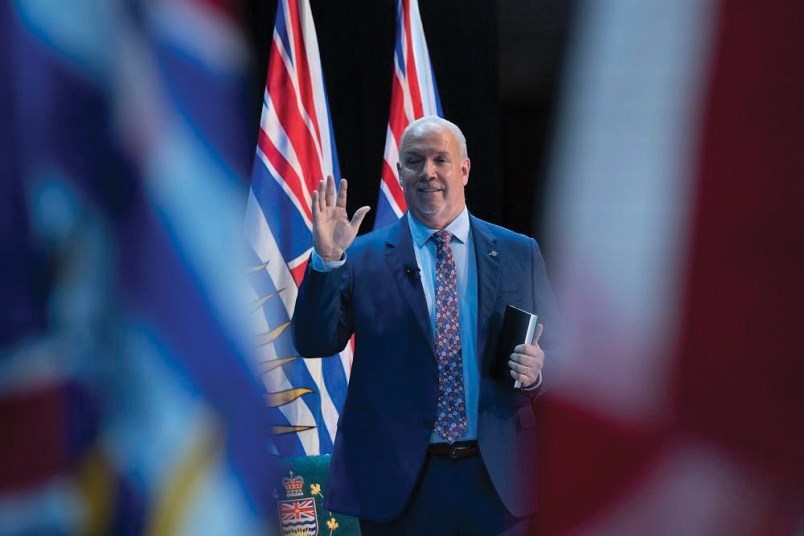 Storing personal data of British Columbians outside of Canada is unacceptable: poll
Some 73% of 802 respondents to an IPSOS poll oppose Victoria's amendment to privacy law to allow the personal and private information of British Columbians to be stored outside of Canada.
British Columbians are not happy with some of the changes proposed by the NDP government in British Columbia to the Freedom of Information and Protection of Privacy Act, according to a new poll.
Some 73% of the 802 IPSOS survey respondents opposed government agencies that store their personal information outside of Canada. The BC Freedom of Information and Privacy Association (FIPA) commissioned the survey.
For some time now, the law has required that British Columbians' data be stored on servers located in Canada so that other countries cannot enter data stored on servers in their countries.
That has changed since the start of the pandemic, as health information has been shared across borders to fight COVID-19 under a ministerial order. The government has said legislative change is needed to keep pace with technology.
However, Information and Privacy Commissioner Michael McEvoy said in a letter to Citizen Services Minister Lisa Beare that he was "deeply concerned" by several of the NDP's proposed changes to the British Columbia at FIPA. In particular, he was concerned that British Columbian data would be stored outside of Canada and therefore subject to foreign law.
Reaction to fees for filing access to information requests
In that same IPSOS poll, 61% of respondents objected to people paying a fee to file an access to information (FOI) request.
Beare said a fee of $ 25, an increase from nothing, could be charged for each request under the legislation.
This suggestion sparked heavy fire from several groups, including schools and journalism associations.
"I remain optimistic that the minister will do the right thing and defer to the Special Legislative Committee rather than push through legislation so clearly at odds with the public onion," said Jason Woywada, director of the FIPA.
In a statement to Glacier Media, a spokesperson for the ministry said the province's survey via IPSOS indicates that a majority of British Columbians have accessed or used provincial online services in the past year. What's more, their survey found that respondents' main concerns were having these online government services available to them while protecting their information.
The press release indicates that the ministerial decree expires at the end of the year.
"As part of the proposed changes, in order to protect individuals' personal information, we are addressing privacy controls such as extending existing government requirements for a privacy management program to the entire public sector, requiring that All public bodies perform privacy impact assessments to ensure they are properly handling personal information and implementing mandatory reporting of privacy breaches. "
However, McEvoy said details of how the legislation would be enforced are scarce as regulations have yet to be released.
The poll also found that British Columbians believe the Prime Minister's Office (77%), the Legislative Assembly (77%), corporations owned or controlled by public bodies (74%), municipal governments (80 %) and police services (86%) should all be subject to access to information requests.
The ministry said the wording of the bill regarding the prime minister's office had been changed for clarification.
"The Prime Minister's Office was on the list of public bodies that are not ministries and therefore officially subject to different rules under the law," the ministry said. "However, they have always been treated as a ministry, and this change reinforces that. We have added the Prime Minister's Office to the definition of ministry to remove any doubt."
The poll was conducted from November 5 to 12 and, according to IPSOS, is accurate to +/- 3.9 percentage points, 19 times out of 20, if all adult residents of British Columbia had been polled.
Twitter.com/jhainswo