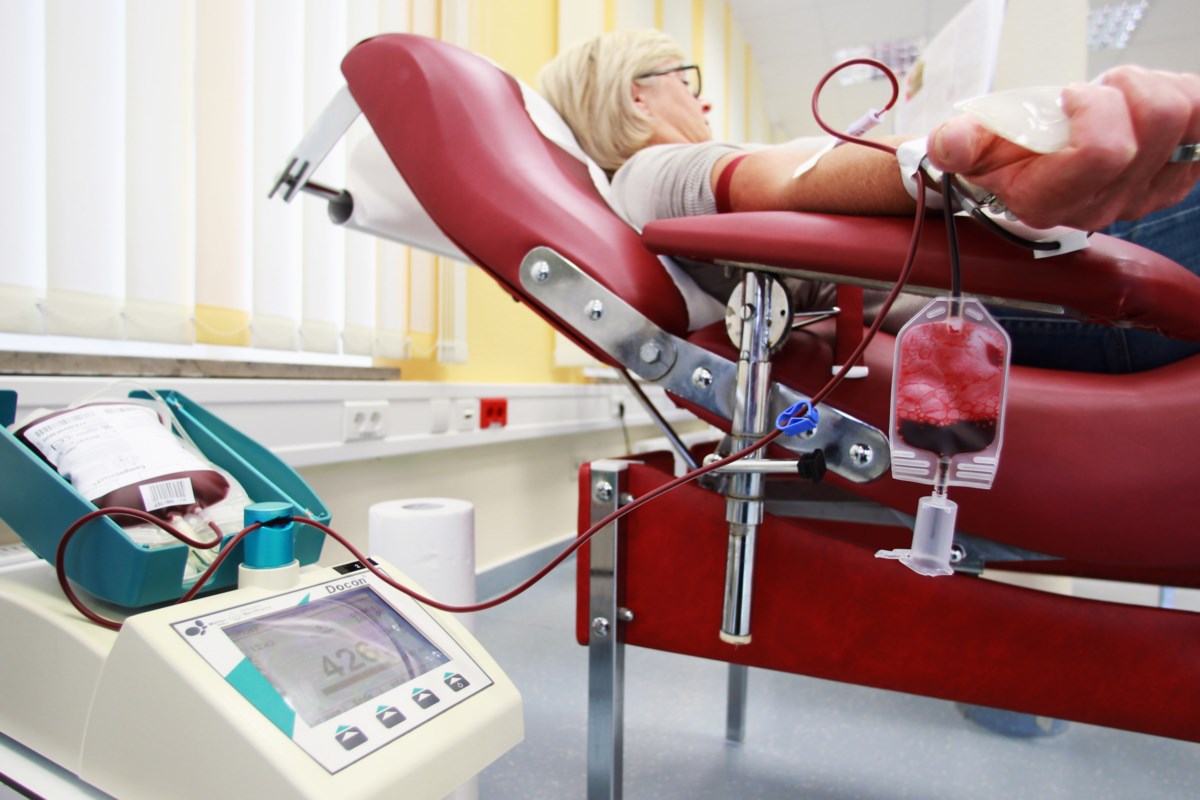 West Van residents prepare to roll up sleeves for blood donor clinic
Residents of West Vancouver will have the chance to roll up their sleeves for a good cause this month.
Canadian Blood Services is holding a blood drive in West Vancouver for the first time in five years, with help from the West Vancouver Sunrise Rotary Club, the West Vancouver Foundation and the West Vancouver Chamber.
"It's pretty important that we're in West Vancouver," said Gayle Voyer, Associate Director of Donor Relations and Collections for Canadian Blood Services' British Columbia and Yukon Region.
The blood drive will take place May 26 at Congregation Har El, on the southwest corner of the highway and Taylor Way. Donors are requested to register online in advance for particular time slots.
Voyer said the long delay in establishing a clinic in West Vancouver was not actually related to the COVID-19 pandemic, but was more related to the availability of suitable locations.
Blood Services continued to hold regular blood donation clinics in North Vancouver, at sites such as the Pipe Shop and Queen Mary Elementary School.
The pandemic has had an impact on the number of regular donors who donated blood. It kept going down, Voyer said. Some regular donors gave up if they got sick, while others who wanted to travel since restrictions were lifted were simply unavailable.
Canadian Blood Services has an immediate need for blood donations, Voyer said, especially people with O-negative and B-negative blood types. Both are relatively blood types that can be used to donate blood to people who also have less common blood types.
"We have less than four days' supply" of those blood types, she said. "We are asking everyone who is eligible who has been a donor in the past [to donate]," she says.
Blood donors will be asked standard "wellness" screening questions before donating blood and will be required to wear a mask throughout the donation process.
Donors are also encouraged to go online and complete an eligibility questionnaire prior to their donation, to ensure they are eligible to donate blood before coming to the clinic. Eligibility can be affected by a number of factors – from when someone last got a tattoo to when they received blood during recent surgery. Anyone who has traveled outside of Canada, for example, must wait 14 days upon their return to donate blood.