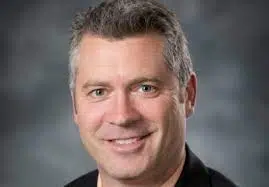 Western Canada expected to produce near-average canola crop
Argus Media and Leftfield Commodity Research combined their resources to visit more than 40 farms in the three prairie provinces. In more than half of the sites, they were able to talk to local producers. The companies offered average yield and production estimates for canola and wheat in Western Canada.
Jonathan Driedger, vice president of Leftfield Commodity Research, says there are two types of canola crops – one that was close to normal development and one that was significantly behind normal.
Dreidger showed a photo of a canola crop taken northwest of Saskatoon.
As for later crops, they are located in eastern Saskatchewan, northern areas of the grain belt, western Manitoba and parts of Alberta. Dreidger showed a photo of a canola crop north of Calgary.
Dreidger's final average canola estimate for the Prairies was 41 bushels per acre, which equates to 19.6 million tonnes. That's about the same as canola production in 2017, 2018 and 2019.
However, the big variable for this year's estimate is the timing of the first hard frost. Dreidger illustrated his point by showing a chart of the average first frost in different regions of the West
Canada.
Dreidger says farmers will be encouraged to grow higher-yielding canola crops in the future when new crushing capacity comes online in 2024 and 2025.
https://media.socastsrm.com/wordpress/wp-content/blogs.dir/1785/files/2022/08/dreidger-crush-capacity.mp3
As for this current crop year, Dreidger notes that farmers are selling their canola more lightly than in previous years.
Argus and Leftfield Commodity Research also produced an estimate for spring wheat. The forecast is 26 million tonnes, just slightly below the five-year Olympic average. (which would not include last year's drought)